Raw Noni juice worth more than $600 thousands dollars destroyed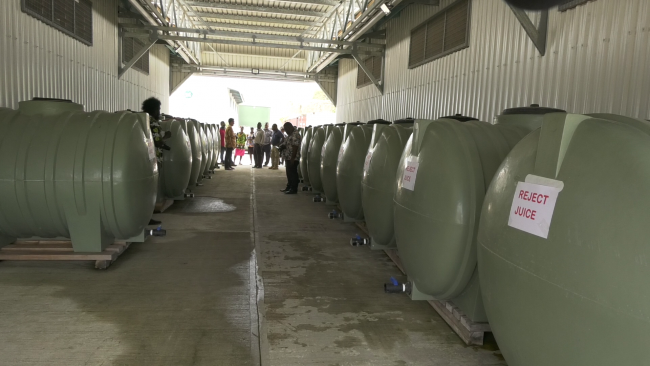 More than one hundred tons of crude Noni juice worth more than $SBD600 thousand dollars from North West Guadalcanal will be destroyed this week.
The rejected Noni juice which left idle for two years at the North West Guadalcanal Processing Facility in Lunga after a long stand-off between the MP for North West Guadalcanal Hon. Bodo Detke and the government two years ago.
Mr. Detke said politics must be left aside and see the people's needs.
"We have lost two years of production, due to misunderstanding between us and the government side. Tones of our raw noni worth more than $600 thousand dollars have been sitting idle here and will destroy them this week. We now start anew, think positive, and move forward to address the needs of our rural people."
He added the reason for destroying the raw noni juice is for quality control in international markets.
"This is business, and we have to meet the international market quality demands, so our rejected ones here must not slip through to tarnish our reputation abroad. Because one rotten egg portrays a bad name for the Solomon Islands in international markets."
Mr. Detke commends the government for the $1.2 Million Solomon Island dollars of the Stimulus package.
"You are here to witness where the taxpayer's money via the stimulus package is used. We have 12 containers containing equipment to be used in our facility here. The ESP money supported us to improve our processing facility and to start anew."
He said the visit is timely as government ministers see for themselves where the problem lies and work from there to support rural people.
Meanwhile, Finance Minister assured farmers that the givers has recently approved the Noni Industry Incentive Package through cabinet to support rural people.
A high-level delegation from the government led by Deputy Prime Minister Manasseh Maelanga and Finance Minister Harry Kuma has visited the Noni processing Facility last Friday.
The rejected noni juice is from North West Guadalcanal Farmers.
by Charley Piringi