USD$1 Million Disaster Risk Recuction project for Malaita and Guadalcanal launched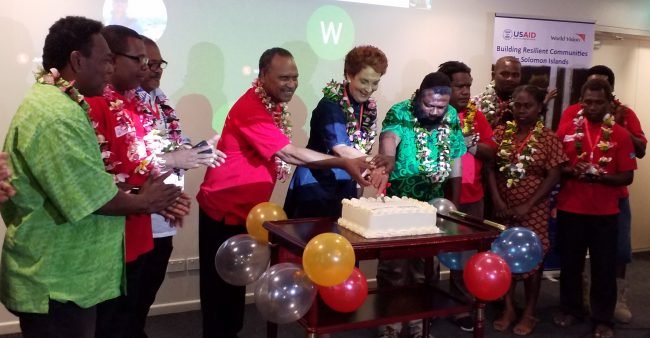 The USAID Funded SBD $8 million Disaster Risk Reduction project for Malaita and Guadalcanal provinces will be implemented soon.
The two years project from September 2020 to September 2022 will be implemented by World Vision Solomon Islands.
This is made possible after World Vision Solomon Islands and the USAID launched the project today.
World Vision National Director Jimmy Nadapadap joining from Indonesia via zoom said, Solomon Islands is among the most vulnerable countries to disaster in the world.
"This project will work closely with relevant stakeholders to mitigate disaster risk and resilience at the community level."
He added, the project is timely as disaster risk reduction is crucial for countries like Solomon Islands.
Mr. Nadapadap commended the government and People of the United States of America for continuous support for Solomon Islands.
Meanwhile, US Ambassador to the Solomon Islands, Vanuatu, and Papua New Guinea HE Ambassador Erin McKee speaking from Port Moresby said, Solomon Islands is located along then Pacific Ring of fire which is prone to disasters.
"Together, we can address the vulnerable communities where people have been living with all their lives."
The disaster risk reduction project titled "Equipping Vulnerable Communities Project" is funded by the Bureau of Humanitarian Affairs (USAID).
The launching was  officiated by the US Embassy officials,  Malaita and Guadalcanal provincial government representatives, and World Vision officials.  
by Charley Piringi