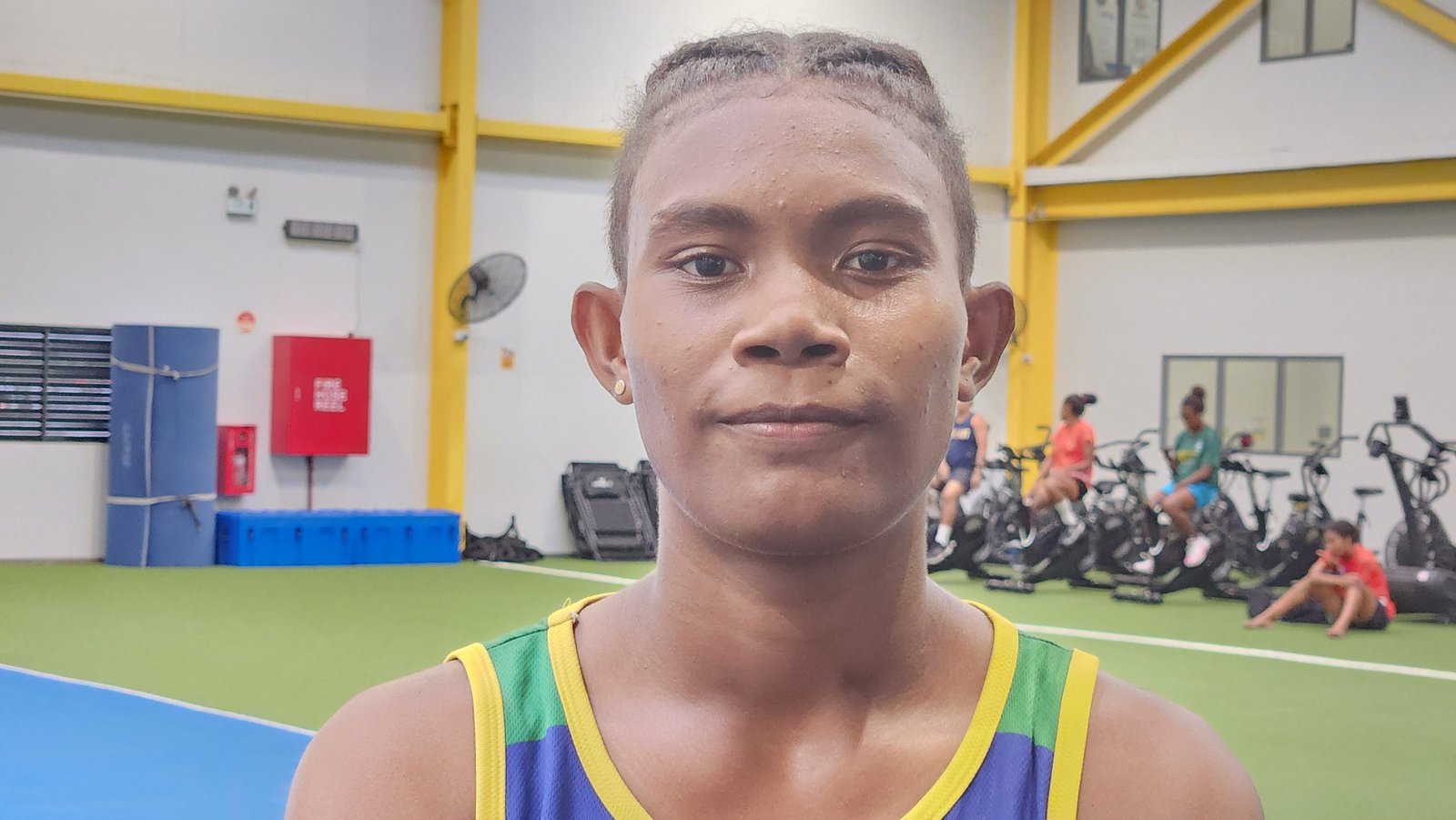 Rising 15-year-old Weightlifting Star aims for more medals in the Pacific Games 2023
Inspired by her father Eddie Donga, who is a local Weightlifting Coach and Trainer in Solomon Islands, Rowena Donga, 15, has been diligently preparing herself to represent the country in the highly-anticipated Pacific Games 2023, in Honiara.
Rowena has already destined to follow in her father's footsteps as a child.
She also reflects on the begining of her career, growing up surrounded by the clanging of weights and the sight of her father's exceptional strength.
"I was only 9-years-old when my father thought me the techniques of weightlifting. That was in 2017, when my father used to teach me all the techniques, using a stick.
"I started putting weights on the bar in 2018, when I was 10," she recalls.
Sponsored

The supportive relationship between Rowena and her father has not only powered her motivation, but it has also allowed her to grow into a formidable competitor. With a strong foundation of knowledge and discipline in the sport, she continued on with a determination to establish herself as a young weighlifter to watch.
Rowena's first outing as a Solomon Islands Weightlifting athlete was during the Northern Marianas 2022 Pacific Mini Games, from 17-25 June, 2022. Her second was at the 2023 Australian Junior and U23 Championships' at Townsville.
"In my first outing with the Weightlifting team, I won Silver and Bronze in the category I was competing on, which is 49 kilograms (kg). During the 2023 Australian Junior and U23 Championships' at Townsville, I also won a handful of medals," she said.
She is the youngest member of the Solomon Islands Weightlifting team for the Pacific Games.
As Rowena prepares for the famous Pacific Games 2023, her training has intensified, through the availability of needed guidance provided by coaches and trainers at the Solomon Islands National Institute of Sports (SINIS), in 2022.
"Here at SINIS, I have tough hours of conditioning, weightlifting drills, and technical exercises. For this edition of the Pacific Games, I feel confident because I am already a medal prospect," said Rowena.
A disciplined athlete both in and out of the gym, she understands the importance of a balanced lifestyle to maintain the mental stamina required for success.
Rowena's aspiration to win medals for the Solomon Islands is rooted in deep love for her nation, for the people who have supported her journey.
"During my journey in Weightlifting, there are a lot of people that have supported me. I would like to thank my friends and family for continuing to encourage me to move forward.
In her pursuit of success at this Pacific Games, she sees herself not as an individual, but as a representative of her nation.
"My aim for this Pacific Games is to win Gold for my country," Rowena said, with total confidence.
Rowena concluded that her next focus and goal is to compete and represent the Solomon Islands in the Olympics. –ENDS//