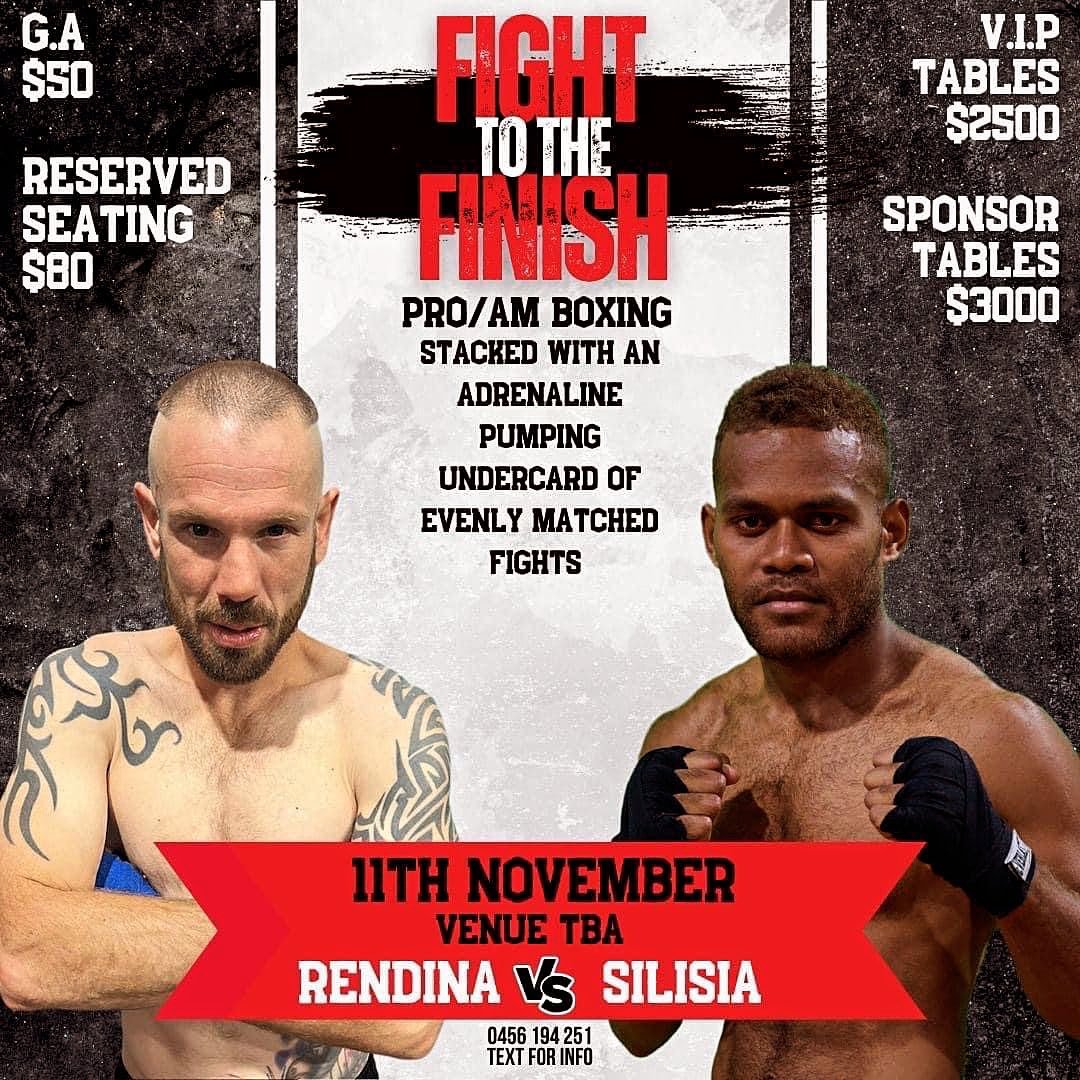 Silisia 'The Destroyer' set for second professional bout in Australia this weekend
Solomon Islands professional boxer, Lemuel Silisia is full on in his preparation for his second professional fight this Saturday in Newcastle, New South Wales (NSW), Australia.
The Australian-based boxer also known as 'The Destroyer' will take on Simon Rendina who is also a professional boxer with a lot of experience in the task.
Silisia said, his opponent is an experienced Australian boxer who has already competed in many professional fights than him.
"My opponent has also fought with some fighters who are now the top pro-boxers in Australia at the moment."
But, he is confident and hundred percent ready for the fight.
Sponsored

"Yes, I am confident that I will step up in this fight. with my preparations and with what I have learned from my coaches and trainers, I hope I will do better," said the lad from Laugwata Village, Central Kwara'ae, Malaita Province.
In preparing for the upcoming bout, the 27-year old said he has had a series of sparring with state champions in Australia leading up to this weekend's bout.
"I also have a good training schedule, which normally happens before and after work. i am confident in this fight because I have been putting a lot of focus and hardwork for this," Silisia said.
Silisia's coach, Jamie Carroll from One2Boxing Westside knows what power his fighter has in store.
"There's no hiding the fact that Lems (Silisia) is a big puncher. They know that from the amarteur days," Mr Carroll said.
Silisia made his pro debut at the City vs Country event in Tamworth back in July, with a Technical Knock-out (TKO) win over his opponent. –ENDS//