Solomon Islands Gov't pays tribute in Parliament to the late Sir Michael Somare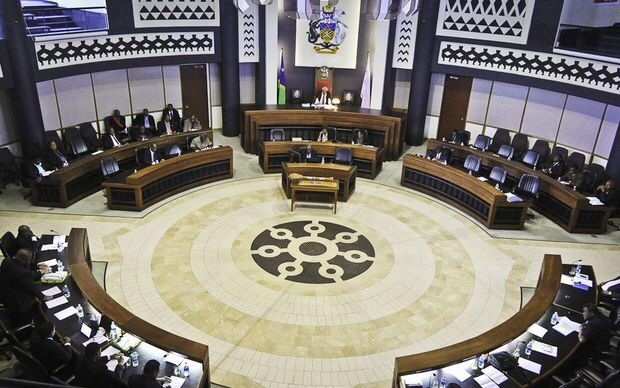 The Solomon Islands government has moved a motion of obituary speech in the floor of the National Parliament to pay tribute to Papua New Guinea's first Prime Minister and Grand Chief the late Sir Michael Thomas Somare this morning.
The motion stands for nearly two hours and allows Parliamentarians to express their sympathy for the government and people of Papua New Guinea.
Moving the motion Prime Minister Manasseh Sogavare described the late Somare as a humble and giant leader not only in Papua New Guinea but also for the entire Pacific Region.
"Sir Michael Somare was steadfast and unwavering in his conviction, serving his people and his country was an ultimate sacrifice any patriot can do for his people."
He said Papua New Guinea and the Solomon Islands have been brothers all along.
"I convey my most sincere condolence to Mrs. Veronica Somare and her children as well as the people and government of the independent state of Papua New Guinea."
Meanwhile, Leader of Opposition Hon. Mathew Wale reiterates, the passing of late Sir Michael Somare is a loss to the wider Pacific region.
"The late Somare has lived with a purpose and to the fullest. We have indeed lost a great man of character, a humble and a decent man who embraces everybody."
Members of Parliament also contributed to the motion by sharing their sympathy to the government and the People of Papua New Guinea.
The late Somare passed on on February 26th, 2021 at the age of 84.
The late Somare served as Prime Minister for 17 years and has been the longest-serving Prime Minister in the Pacific Region.
The National Parliament stands adjourned for 9 am tomorrow.
by Charley Piringi