GRML refutes SIBC News article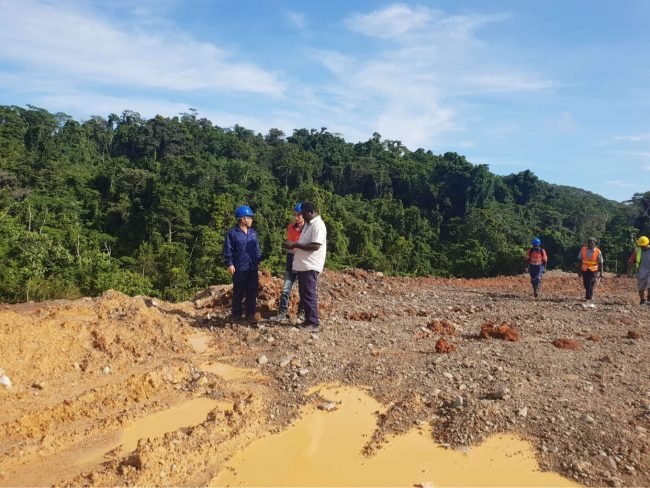 The Gold Ridge Mining Ltd (GRML) refutes SIBC News article titled "Gold Ridge open pit mine turns into an underground mine", describing it as misleading.
A statement from GRML said, "The article got it partially wrong but not all wrong, the drilling program that we are doing at the moment does reveal the possibility of underground mining.
"It is incorrect to say we are moving away from open pit to underground mining."
GRML explains it's recent drilling program results and its proposals about underground mining.
"The Group has commenced a drilling program for the purpose of undertaking metallurgical recovery optimization tests before commencing underground mine feasibility study and design works."
The statement said the Open pit mining will still go ahead as per Golder's Feasibility Study, which will last for 13 years based on the current Mineral Reserves.
"Underground mining if proved to be feasible will increase our resources and certainly extend the mining life of our project. So, it is great news for all stakeholders."
Meanwhile, Mines Director Nicholas Biliki confirmed, feasibility study was completed last year.
"Feasibility study was completed last year, and the heap leaching process to extract gold from the ore has also been approved by the government last year.
Therefore, the current thinking is to move from an open pit mine to underground mining."
He also confirmed the project is expected to commence first quarter of this year, acknowledging that the government wants to see the project up and running soon.
Currently, work on the mining bill is underway, as the existing Mines Act is outdated.
Also, the current GRML Agreement 1996 was outdated where the government is still revising.