UPDATED: FIVE bodies recovered from Taimareho ferry tragedy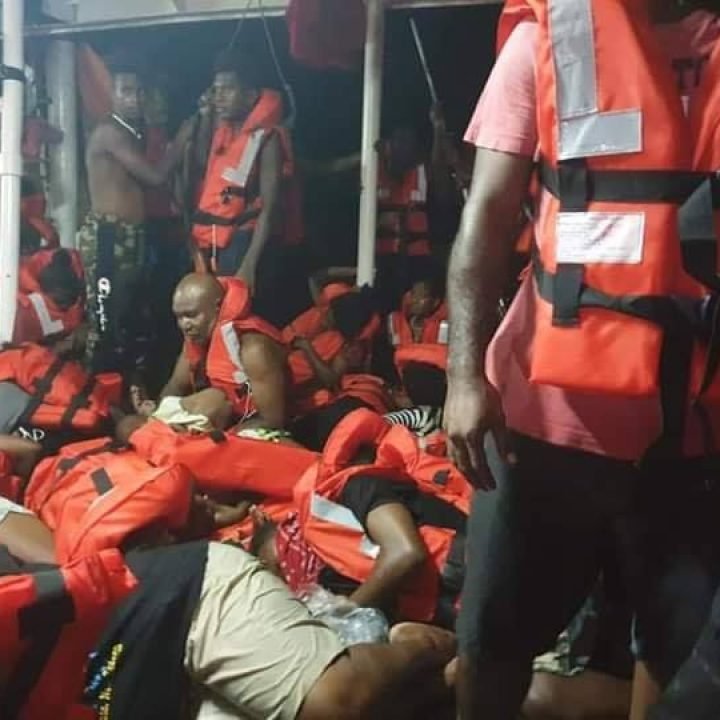 Five bodies have been recovered by Maritime's Search and Rescue team today.
This was confirmed by the SIMSA deputy director Brian Auma.
"As of today, we received confirmation from the Afio police and MV Taimareho that two bodies have been recovered. There are also a few more bodies, said to have been recovered, but we are yet to get confirmation from our officers on the ground."
But as of this evening, Police Media confirmed that, a total of five dead bodies have recovered today (5 April 2020).
A statement from the Police media said among the recovered bodies are three female and two male. Three of the bodies have been identified but not the other two.
Commander of the Police Operation Centre (POC) at the Rove Police Headquarters in Honiara, Chief Superintendent Richard Menapi says, "The Provincial Police Commander Malaita Province, Superintendent, William Foufaka, who is taking part in the search confirmed that the five bodies have been discovered in the Maka area in South Malaita. The bodies were discovered by Auki Police, the MV Taimareho, the Police Patrol Boat Gizo and local people who have been assisting in the search."
The search will be suspended overnight and will resume tomorrow morning.
Mr. Auma added arrangements has been made to deploy a medical team to West Areare.
Talks on whether to take the recovered bodies to Honiara for medical examination or not is currently underway.
He said the search is still continuing.
SIMSA confirmed, a total of 27 people has been reportedly fallen overboard, the MV Taimareho which charted to West Areare, Friday.
by Charley Piringi