VOTERS UNABLE TO CAST VOTE-SHIP TRAVEL CANCELLED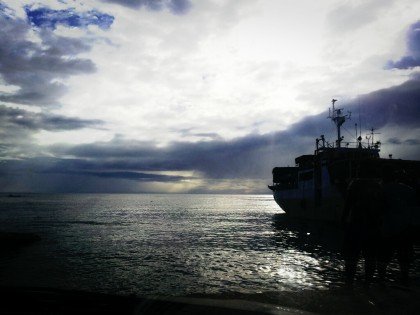 As many as 2-hundred registered voters from Shortland Islands were
unable to cast their ballot papers today, after a ship scheduled to
travel to the islands this week was cancelled.
Shortland Islander Ronnie Kidoe told SIBC News today, the ship,
Solfish 002  was scheduled to travel to all of Shortland's three islands on Monday.
Mr Kidoe said the trip was however cancelled, leaving as many as 2-hundred Shortland Islands voters stranded in Honiara. He also said the trip was cancelled after the ship's captain and crew received a threatening phone call. Meanwhile, the Shortland Islander also called on the Solomon Islands Electoral Commission to seriously consider out-of-constituency voting to cater for people whose home villages are at the very remote areas of the country.