WOMAN CONCEALING HER SON'S BIRTH RELEASED FROM JAIL TERM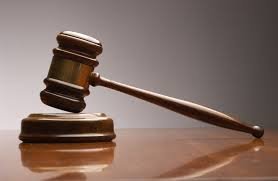 A South Malaita woman convicted of concealing the birth of her newborn son has been released from jail time because she served her sentence while in custody.
The woman gave birth in April last year.
Shortly after giving birth, she wrapped the baby in a cloth and put it inside a bag.
Villagers found the bag near a river close to their village and discovered the dead baby inside.
The matter was reported to police and the woman was finally arrested last year.
Deputy Chief Magistrate Roger Tovosia yesterday sentenced the woman to a total of three months and twenty-one days.
He then ordered her to be released from serving the sentence after he found out she had spent the exact amount of her sentence while in custody.