47-years-old sentenced for False Pretence & Man fined $300 for breaching lockdown
A man was sentenced to 3 years imprisonment at the Central Magistrates Court in Honiara last week.
Sosimo Walebare, 47-years-old, was charged with 3 counts of false Pretence contrary to Section 308 (a) of the Penal Code.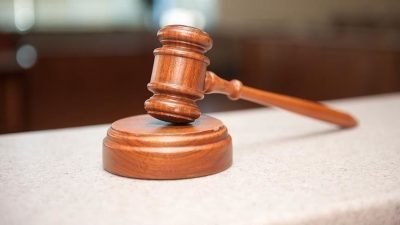 The court heard that on 10th November 2019, the complainant, a Chinese Businessman received a phone call from the accused who pretended to be a Member of Parliament and requested that money be deposited into his BSP account.
The complaint sent his accountant to deposit money into the BSP account name DH Holdings on the 11th, 12th and 14th of November 2019 totaling up to $90,000.
The complainant became suspicious of the defendant by the third deposit and informed BSP bank to close the account.
On these occasions, the court heard that the defendant withdrew $80,000 from the BSP account and only $10,000 was left in the account when it was closed.
He appeared before the court for the charges and entered a guilty plea on all three counts on the 28th of August 2021.
The court ordered that the sentence be backdated to commence on the 3rd of July 2021 when the defendant was re-arrested and remanded in custody.
Man fined $300 for breaching lockdown 
A man fined $300 for breaching lockdown regulations during the 36 hours lockdown late last month.
The man appeared before the Magistrates Court this morning.
The court heard that on the 30th of August at 7:30am, the man left his house at Namoruka and walked along the Savo Heights road to buy cigarettes when he was arrested by the Police.
He was charged with one count of Restrictions of Movement of Persons in Honiara under the Emergency Power Covid-19 Regulations.
Delivering the sentence, Principal Magistrate Leonard Chite emphasized that the sentence should serve as a lesson on the position of the law during the lockdown.
The court ordered that the fine be paid by 4:00PM, the  8th of October 2021. 
Meanwhile, other cases of the same kind were adjourned to later dates.
By Eliza Kukutu