Almost 100 graduate from Australia-Pacific Technical College
Almost 100 students graduated with certificates from the Australia-Pacific Technical College in Honiara today.
The students came from various training institutes in the Solomon Islands and from institutes in regional countries such as Papua New Guinea, Fiji and Vanuatu.
The students completed months of technical training in the fields of hospitality, carpentry, teaching, plumbing, and community service.
Guest speaker at the ceremony, Australian High Commissioner Roderick Brazier, said people and businesses in the country could now confidently hire the graduates as they had now attained international-standard training and qualifications.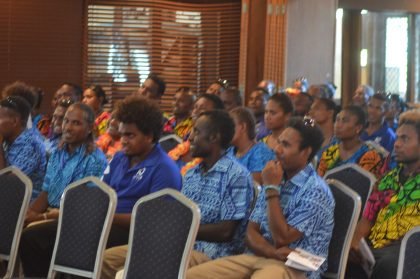 He said Australia would continue to support technical training in the country to promote quality services.
Since the Australia-Pacific Technical College started in 2007, 11,000 students from across the region have gained qualifications, including more than 1000 students from the Solomon Islands.