Bougainville referendum vote in Honiara today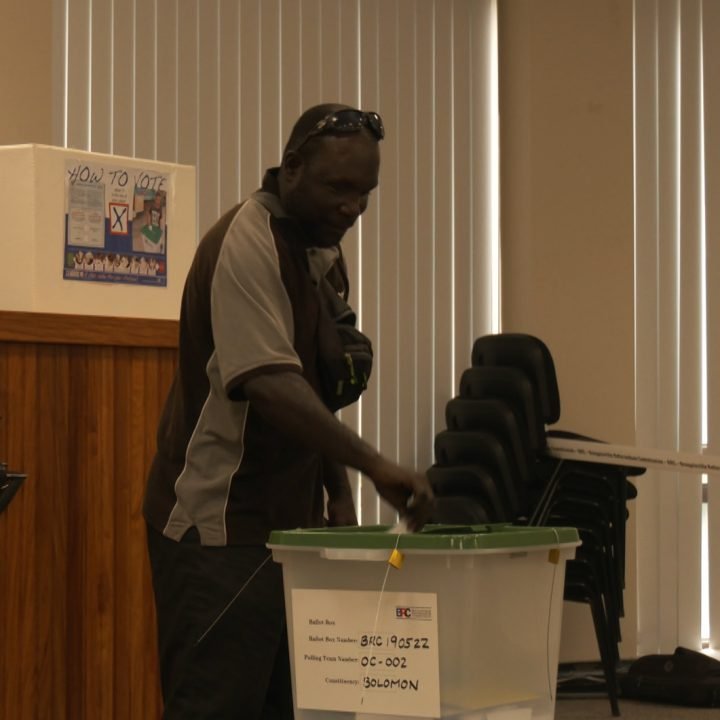 A vote of referendum for self-determination by the Vanuatu and Honiara based Bougainvillians has successfully completed in Honiara today.
The vote brought out many Bougainvillians residing in Honiara and Vanuatu to cast their votes at the Honiara, PNG High Commission Office.
Former Chief Secretary to the Autonomous Bougainville Government (ABG), Monovi Amani, who is currently working as a Senior Lecturer at the University of the South Pacific, in Vanuatu said, Buagainville is well prepared to run its own affairs.
"I came all the way from Vanuatu, just for the vote. I believe that this is an opportunity that can not be passed by.
A lot of our people fight for this, and thousands of our people laid down their lives and died for this. So it will be an injustice if we do not come to vote. So I cast my for independence, to honor the struggles our people in the past decades went through and have suffered."
He said, its an emotional moment for Bougainvillians, as they have been fighting for Independence, for ages where thousands of their people lost their lives in the process.

"We cannot miss this opportunity, and as a former leader of the Autonomous Bougainville Government, I believe that this vote speaks to the people of Bougainville and Papua New Guinea that we are ready! We are prepared to take up this young nation, as an independent nation, and run our own affairs."
Meanwhile, President of the Honiara-based Bougainville Association, Demus Parau has appealed to all Bougainvillians to respect the law and keep calm all through the counting process of the votes.
"In want everyone to be united, not to create problems by respecting the laws, and whatever, the outcome results of the vote, I appeal for all Bougainvillian to remain in peace."
SIBC News understands Bogainviulle has been fighting for independence since the 1960s and eventually got them into the Bougainville ten years crises where more than twenty thousand of their people lost their lives.