Seif Ples recieved donation of SBD $120 000 from POB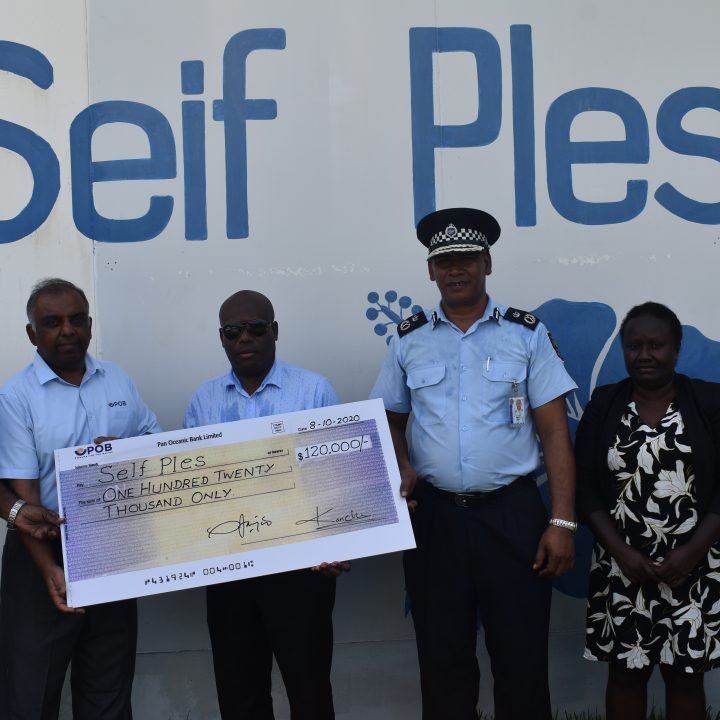 Seif Ples Centre in Honiara have recieved a donation of 1-hundred and twenty thousand dollars from Pan Oceanic Bank (POB) recently.
The cheaque was handed over by POB Chief Executive Officer Upul Hettiarachi at the Seif Ples Centre at the Rove Police Headquarters in Honiara.
Speaking during a ceremony to handover the cheaque, Minister of Police, National Security and Correctional Services, Hon Anthony Veke said, there has been a huge increase in the number of survivors of domestic violence, rape and sexual abuse accessing services at the Seif Ples Centre this year.
Mr Veke said, there is an alarming rate on both rape and sexual abuse cases on children under the age of 15 years.

According to Seif Ples, the number of women, girls and children coming through the Centre has shown a drastic increase in physical and sexual violence – 46 percent for physical violence and 25 percent of total number of clients for sexual violence since 2014.
More than half of that 25 percent are children under the age of 15 years.

"With the current situation our country is facing, we need to take heed of the effects in which COVID 19 will have on domestic violence and sexual abuse in our homes and communities," Mr Veke said.