TAINAREHO 1 OWNER AND MASTER ALLEGEDLY VIOLATED SHIPPING ACT 1988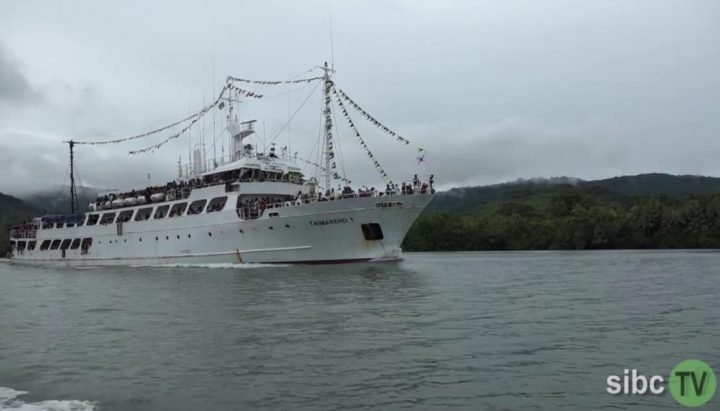 The Owner and Master of Taimareho 1 have allegedly violated certain sections of the country's Shipping Act 1998 prior to MV Taimareho's sea tragedy in April 2020.
A Primary Investigation Report conducted by the Board of Marine Inquiry showed that the owner and master of MV Taimareho 1 have allegedly violated section 78 (1) and (2), section 81 (1) and (2) and 115 (1) and (3) of the Act prior to the tragedy in the early hours of 3rd April 2020.
Section 78 (1) and (2) provides for the number of passengers that may be carried in a vessel upon permission from neither the owner or master.
Section 81 (1) provides that a vessel is unsafe when the vessel is overloaded or improperly loaded or the vessel has inadequate stability or the vessel is unfit to go to sea for any reason which in question of the Principle Surveyor will endanger life or property or the environment.
Subsection 2 provides for where an unsafe vessel goes to sea, every person who knowingly sends, and the master who knowingly takes, the unsafe vessel to sea commit and offence and each shall be liable upon conviction to a fine not exceeding sixty thousand dollars.
Section 115 (1) provides for no person shall be employed as a seaman unless there is an employment agreement approved by the Principle Shipping Officer while subsection 3 provides for every person in contravention to subsection 1 shall be liable to a fine of not exceeding ten thousand dollars upon conviction.
Outlining the key findings in the report, Deputy Prime Minister and Minister for Infrastructure Development Manasseh Maelanga said, MV Taimareho was overloaded with a total of seven-hundred and thirty-eight persons along with other items before departing Honiara.
Mr Maelanga said, the vessel also sailed without any clearance by the boarding officer and knowledge of the cyclone developing at that time.
He added, some of the crews have not possessed necessary qualifications as seamen and also without valid safety certificates.
Meanwhile, Mr Maelanga said, recommendations from the report will be forwarded to relevant authorities for further actions.
by Frederick Kusu