Leaking oil from a wrecked fishing vessel in Lata raises concern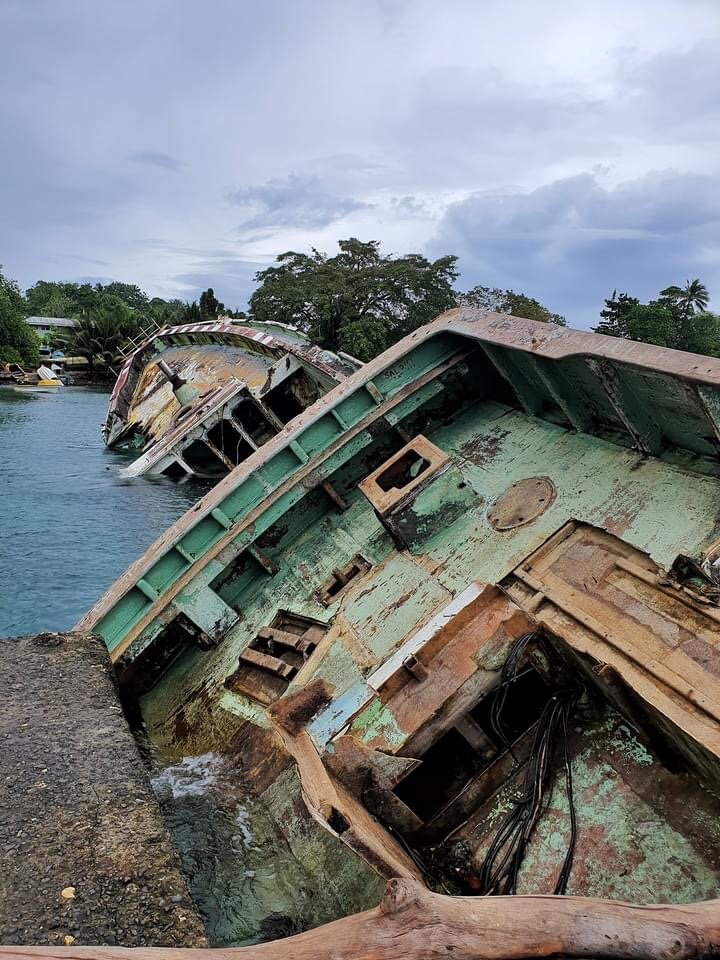 Oil spillage from MV Tremax, an old tuna boat, that sank off Lata wharf in Temotu Province a decade ago is starting to destroy the marine environment there.
Residents of Lata and other surrounding communities have raised this concern.
One of them-Mr Cedric Takilma Williams spoke to SIBC News today.
"This is a place where our kids can enjoy swimming, fishing, and also where locals can come in with their local produces for sale."
Mr. Takilma says it is unfortunate to learn that responsible authorities have not responded to their call to address the issue.
"Responsible authorities must immediately step in to clean up the mess".
SIBC News understands the ill-fated tuna boat was owned by a Temotu businessman.
by Simon Tavake