M-4-D call for reinstatement of Malaita Provincial Secretary Frederick Fa'apasua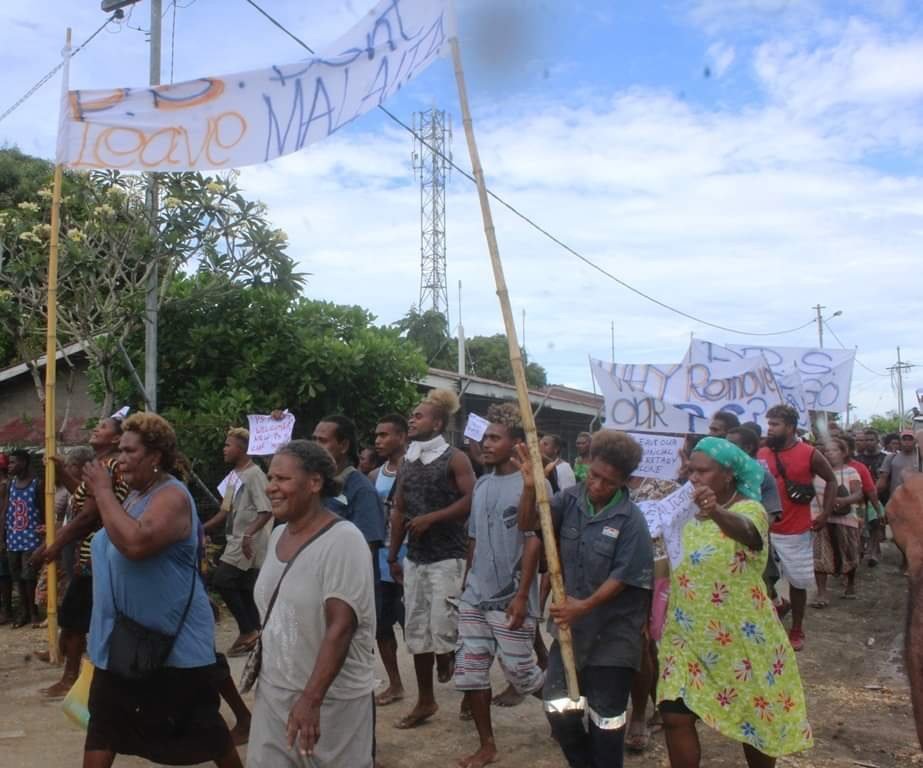 The Pressure group-Malaita for Democracy (M4D) has issued a 24-hour-notice to the Government to reconsider its decision for removal of Malaita's Provincial Secretary, Frederick Fa'apasua.
SIBC News is aware, the 24-hour notice lapsed 10:30 am this morning.
President of Malaita for Democracy-Hon. Noxley Atu said, the people of Malaita Province do not accept the decision.
The group had submitted the demand through the Premier's Office following a protest by the Malaita public in Auki yesterday.
"We do not want the national government to take our PS from Malaita and we'll do want anyone to replace him. Our call today is for the national government to reset its decisions. This is a call from our hearts and this is our demand."
Meanwhile, Premier Daniel Suidani assured protesters that the Malaita Alliance for Rural Advancement (MARA) Government will always stand with his people to defend Malaita interests.
The Premier condemns the government's action in removing of Mr. Frederick Fa'apasua as Malaita's Provincial Secretary and had promised to follow up on the issue.
"I wish to assure you my good people that the MARA Government will stand with you in your demand for explanations on its decisions. The MARA Government through its executive have made a resolution not to allow our PS to be removed from the province."
"The national Government is clearly not listening to those resolutions. I will quickly call an urgent meeting for my executive to look into this issue and make a statement soon."
Responsible authorities are yet to make a formal response to the demands by the M4D.

by Charlie Salini