MAL to ban pork products import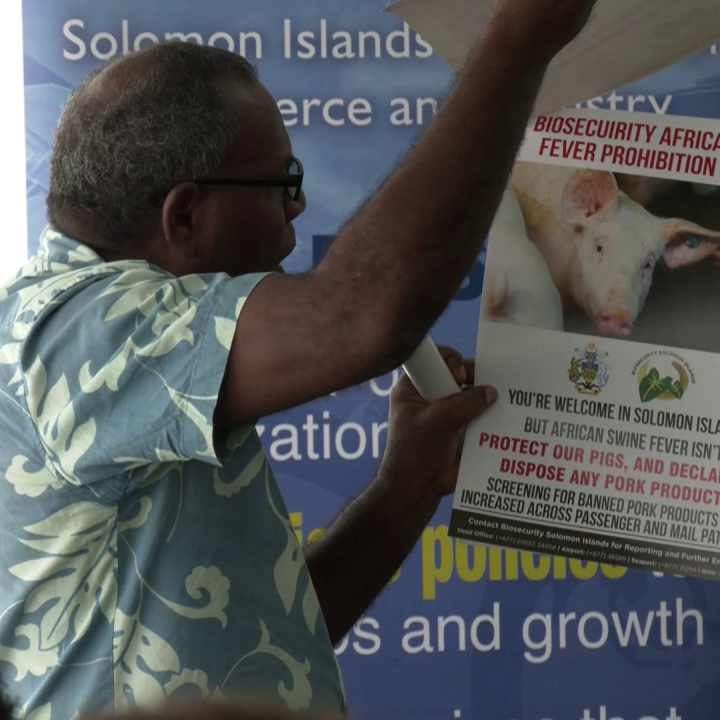 A total ban to all pork products imported from abroad is soon to be fully enforced by the Ministry of Agriculture and Livestock (MAL).
This is following an outbreak of African Swine Fever (ASF) where a partial ban was put in place towards the end of last year.
MAL Permanent Secretary Ethel Frances confirmed to SIBC news.
She said, her ministry is working towards a total ban as recent reports from Food and Agriculture Organisation (FAO) revealed, 200 samples of pork products imported to Australia last year, 20 samples have been tested positive with ASF.
"For us, there is no negotiation, with the ban, because the threat is very huge. Not only because of the threat but also because we are not well resourced to manage it if there's an outbreak."
Ms. Frances said, her ministry feared, the diseases do not have treatment, and would get worse if it reached the country.
Ms. Frances said the ban will have a direct impact on private sectors where her ministry currently working closely to come to a common understanding.
"We call for an understanding from the private sectors especially those involved in pork import to work closely with us."
Currently, Solomon Islands has no proper screening facilities at the country's main entry points.
Meanwhile, a representative from Suliwans Namba Wan Ltd, during an information-sharing session between the private sectors and MAL said, this will be a big blow to his business.
He said, the country does not have proper facilities to produce high standard pork products locally and calls on the Ministry to seriously consider this fact.
In the recent past, the country experienced an invasion of Giant African Snail which is now out of control. Earth Movers logging firm was accused to have responsibility for bringing in the snail.
Coconut Rhinoceros beetle followed suit and now also getting out of hand.
MAL also confirmed, there are no budget allocations to control the giant African Snail for this year.
By Charley Piringi