NRH recieved New PPE's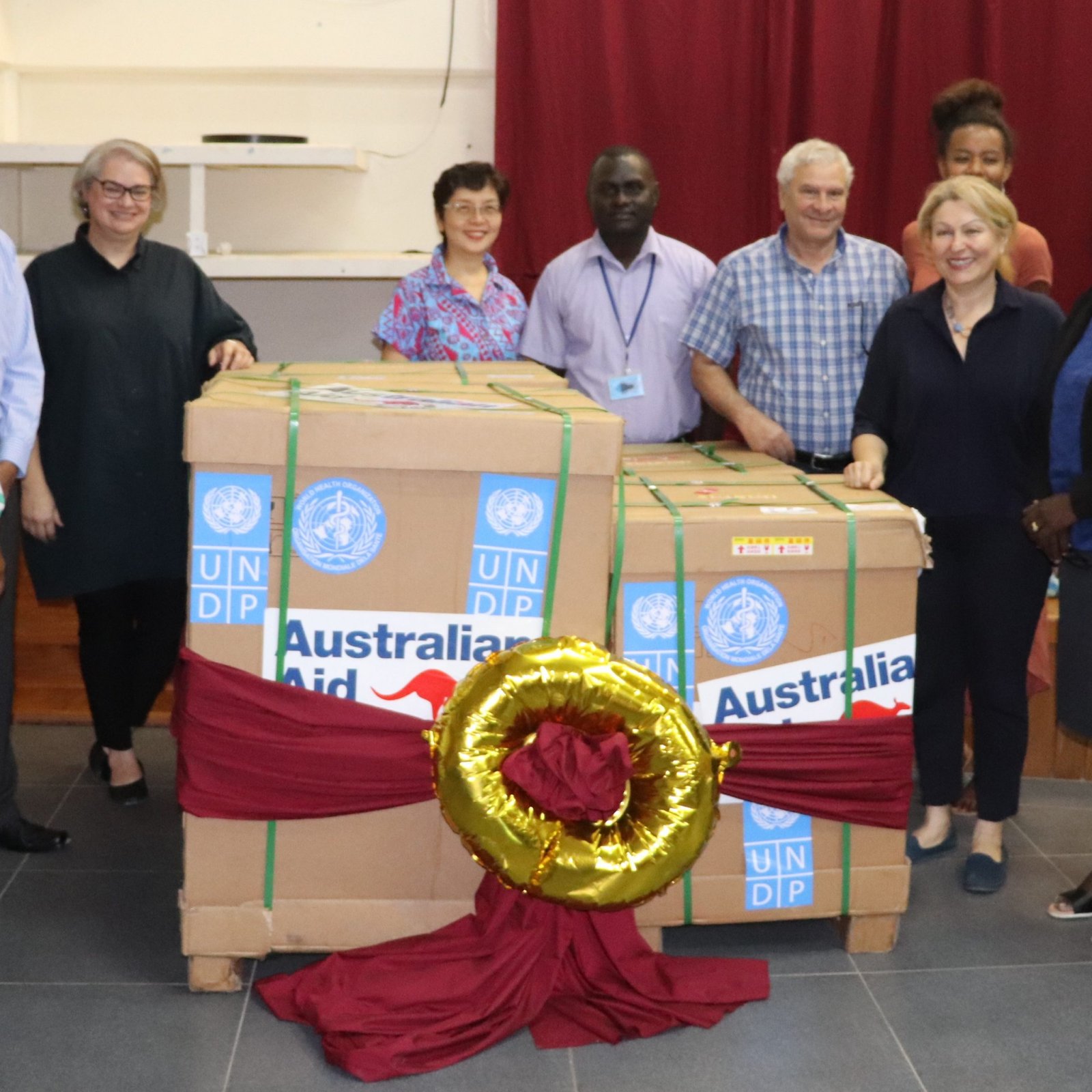 The Ministry of Health and Medical Services has received five new medical ventilators from our donor partners today.
The Ministry of Health and Medical Services recieved the donation today at the National Referral Hospital.
The ventilators are provided to boost local response efforts to COVID-19 pandemic.
Australian Deputy High Commissioner to Solomon Islands Ms Sally-Anne Vincent said Australia is pleased to provide funding for the ventilators.
Ms Vincent says, this is part of Australia's broader support to Solomon Islands' COVID-19 preparedness and response.
Meanwhile, the Permanent Secretary of the Ministry of Health and Medical Services-Mrs Pauline McNeil acknowledged the combined effort of Australian Government, UNDP and WHO to procure and ship the ventilators over to Solomon Islands.
Mr McNeil assures, Solomon Islands is always grateful for their continuous support as ventilators delivered today is part of overall COVID-19 support.
The ventilators were funded by the Australian Government, WHO with support from the UNDP global procurement system.
This is part of the ongoing support towards the country's fight against possible entry of COVID-19.