PATROL BOAT AUKI farewelled
The Royal Solomon Islands Police Vessel (RSIPV) Patrol boat AUKI left Honiara yesterday to Australia.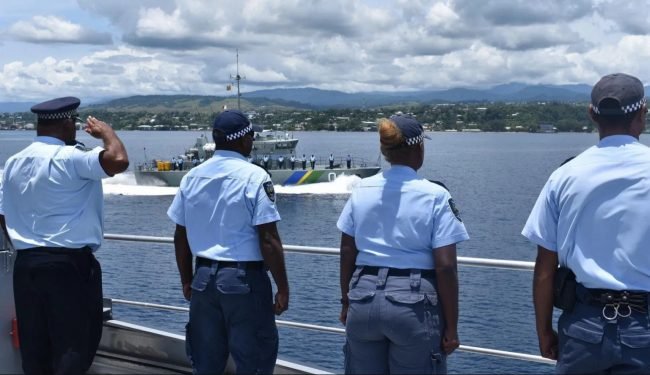 A decommissioning service was held last week to remeber the boat's 30 successful years in service.
The AUKI is being returned to the Government of Australia as its replacement, Patrol Boat Taro is due to arrive in May.
The RSIPF AUKI will take three days to sail to Cairns in Queensland, Australia where the crew will be quarantined for 14 days before flying over to Perth, Western Australia to undergo training on the replacement Guardian Class RSIPV TARO.
Since its commissioning in 1991, the RSIPV AUKI has travelled thousands of nautical miles on operations both within Solomon Islands waters and abroad to assist other Pacific neighbours.
During her loyal service to the nation, the RSIPF AUKI also undertook numerous humanitarian operations and rescues, police support operations within the country and the Solomon Islands Papua New Guinea common border. All of them were with successful outcomes and good results.