Quarantine period extended for two COVID-19 high risk facilities
".....we have no choice but to extend the quarantine period for everyone."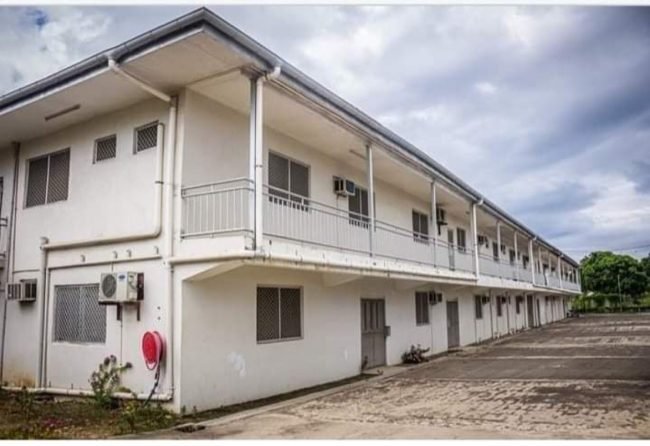 The quarantine period for the Chengs and SA Accommodations Quarantine Facilities has been extended, for the 7th and 14th March respectively.
COVID-19 Oversight Committee clarifies, the extension is due to those quarantined at these facilities do not abide by the quarantine protocols.
Under Secretary Healthcare Dr. Gregory Jilini told local media today.
"Contact tracing is important to know who really comes into contact with who? and who is not? Unfortunately, those in quarantine do not cooperate with us."
They have not been honest in answering our contact tracing questions and have not been strictly practicing social distancing. Therefore, we have no choice but to extend the quarantine period for everyone."
Meanwhile, Dr. Yogesh Chaodri explained CCTV Camera proves there's no social distancing being practiced at the Chengs quarantine center.
"You refused to talk to us, and you don't honestly answer our questions during contact tracing. But the CCTV camera shows us everything."
COVID-19 Oversight committee Chairman, Dr. Jimmy Rodgers said, after all, it's important to contain the virus from community transmission.
Meanwhile, a spokesperson of the Chings quarantine facility said, it's rather unfair that only Chengs facility have CCTV cameras whilst others do not have the same facility.
"There are quarantine facilities that do not have CCTV cameras, but still those quarantine there have been released . This extended quarantine period has indeed affected us phycologically.
We have swab and blood tests that turned negative but they still holding us back."
Chengs Quarantine is considered as one of the COVID-19 high risk facilities.
Those currently in quarantine facility arrived from the Philippines on January 21, 2021.
SIBC is aware, the two national repatriated from British who arrived on October 25th last year are still at the quarantine center.
They have been quarantined for more than hundred days so far.
by Charley Piringi