STRING BAND LOVERS!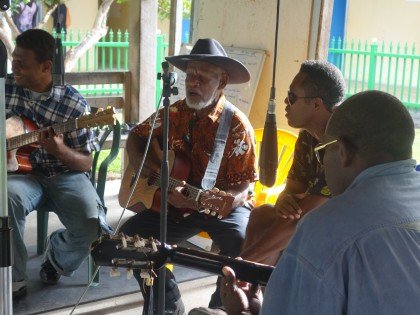 SIBC IS BROADCASTING STRING BANDS 'LIVE' IN CELEBRATION OF OUR 38TH ANNIVERSARY OF INDEPENDENCE.
THERE WILL BE TWO 'LIVE' SHOWS. A TOTAL OF NEARLY 20 BANDS.
FROM HONIARA ON THE 7TH JULY – MC IS ROLLAND KOOFULI
FROM GIZO ON 8TH JULY – MC IS SINABULE GINA
Both will be heard on the national service (SW and MW) and on FM in Honiara and Gizo. This same broadcast will be streamed on line for all listening from afar.
We love to have feedback from wantoks and friends listening on line. Send us a text to 9600000 or contact us via our FB page, Solomon Islands Broadcasting Corporation , email to info@sibc.com.sb or on our live streaming www.mixlr.com/sibconline
SIBC DIRECTORS, STAFF AND MANAGEMENT WISH YOU ALL A HAPPY 38TH ANNIVERSARY OF INDEPENDENCE!