Veke won petition case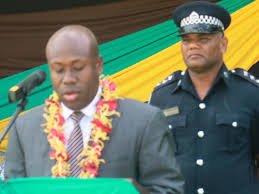 Parliament of Member for West Guadalcanal and Minister of Police and National Security Hon. Anthony Veke has won his petition case.
This comes after the High Court dismissed his case yesterday.
Deputy Chief Justice Francis Mwanesalua ( pron: Wanesalua) dismissed all allegations leveled against Veke due to insufficient evidence.
This case is amongst other petition cases that have been filed to the high court after the 2019 election.
Former Constituency Member Moses Gharu filed the case.
Meanwhile, speaking to SIBC News following his victory, Hon Veke says, this is the second victory for his constituency.
Mr. Veke further adds, this victory is the manifestation of true democracy attached to his successful election as West Guadalcanal Parliamentary representative.
SIBC News understands, the Member of Parliament for South Choiseul, Robertson Galokale has lost his case recently, adding a number of successful petition cases to three.