WEST ARE'ARE SHIPPING COMPANY WELCOMES REPORT ON TAIMAREHO'S SEA TRAGEDY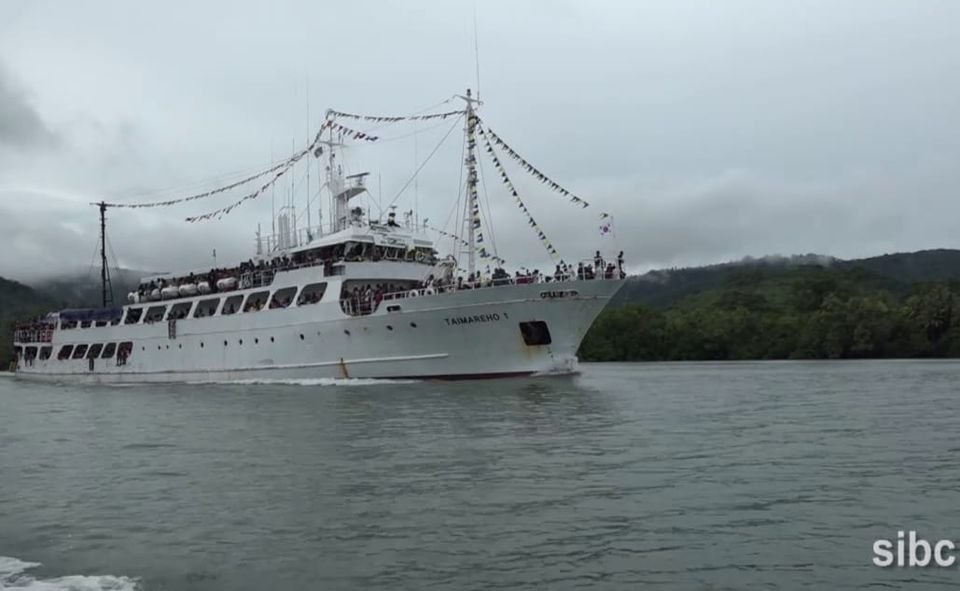 The West Are'are Shipping Company Limited Board as the responsible authority to administer the operational affair of MV Taimareho 1 welcomes the report compiled by the Board of Marine Inquiry on MV Taimareho's sea tragedy.
A statement from the company says, the Board would like to thank the families and relatives of loved ones lost in the tragic incident for their patience and respect in allowing for the investigations to be completed.
The statement says, now that the report was released, the Board as an affected party now looks forward for being furnished with a copy in good time.
It says, the Board will ensure that a thorough assessment is conducted on the findings after which an official response will be made.
Meanwhile, the Board shares the feelings of those affected in wanting to see a just outcome being arrived at and so it is important that this step is taken on the part of the Board.
The Board alledged that the findings as presented are pre-emptive appearing to be politically grounded, and falling way short of being comprehensive.
The Board of Marine Inquiry in its finding released recently alleged that the owner and master of MV Taimareho 1 have violated section 78 (1) and (2), section 81 (1) and (2) and 115 (1) and (3) of the Shipping Act 1998 prior to the tragedy in the early hours of 3rd April 2020.