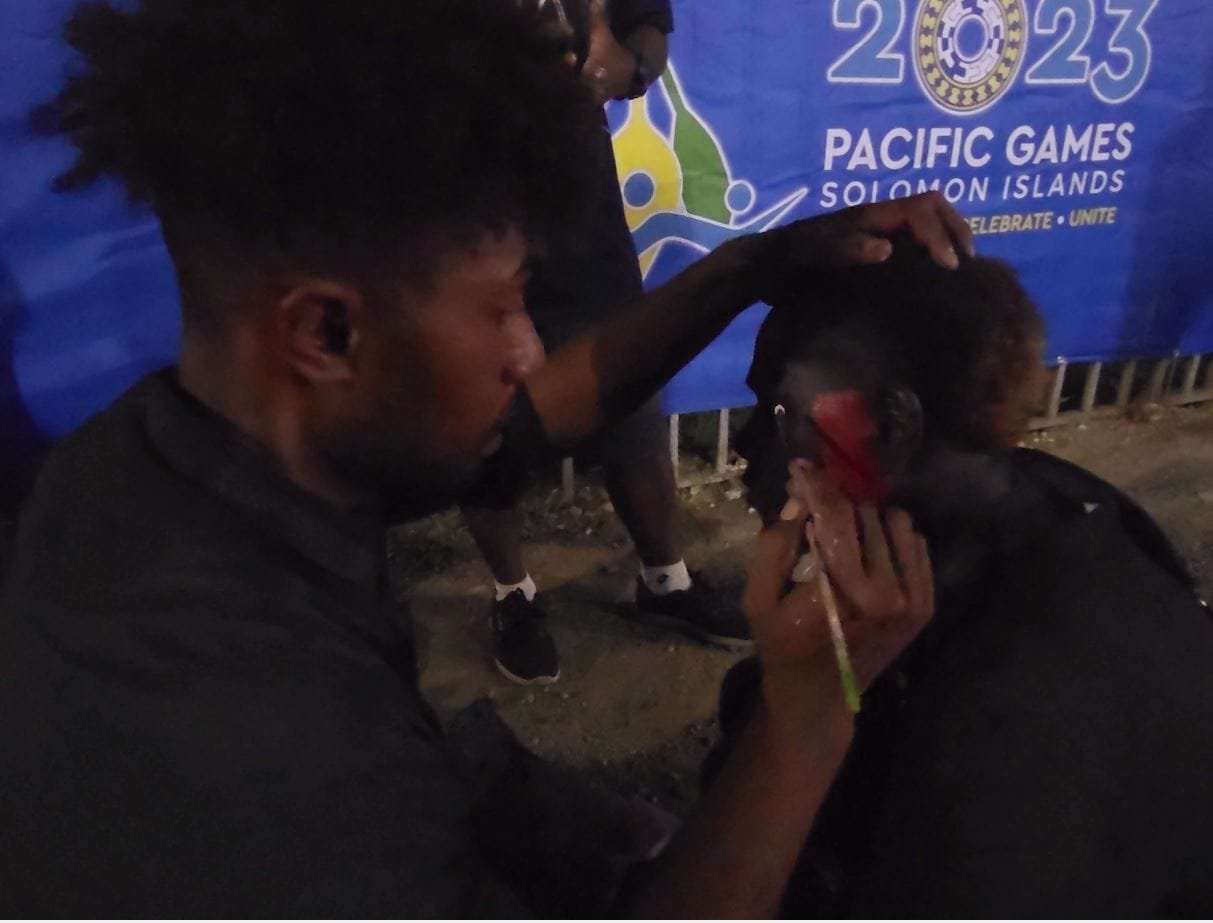 Face painting draws attention at 2023 Pacific Games opening ceremony
While 10,000 witnessed the official opening ceremony on Sunday, thousands more watched from the National Stadium's outer corners.
SIBC News caught up with the Nokia Boys from Gilbert camp, who were painting faces outside the stadium, attracting local fans who joined in on the face painting.
Gideon Mamuala from Malaita, the leader of the Nokia Visual painting group, was accompanied by his two cousins, Lawrance and Paul, who assisted in painting fans' faces.
When asked about the Pacific Islands flags they painted, Mamuala mentioned that Papua New Guinea (PNG) and Solomon Islands flags were the most popular choices.
"We started our painting late in the evening, but we managed to collect more than $500 dollars."
Sponsored

"We are so excited to witness this first kind of event, and this is our first experience."
"We will continue painting throughout these two weeks of the 2023 Pacific Games in Honiara," he added.
Despite not securing tickets for the opening ceremony, Mamuala expressed pride in the environment, emphasizing that this year's Pacific Games are meant for everyone to showcase their sportsmanship.
The boys called on Solomon Islands citizens to support every Pacific country currently in the country.
ENDS///
By Alfred E. Pagepitu