National forestry policy launched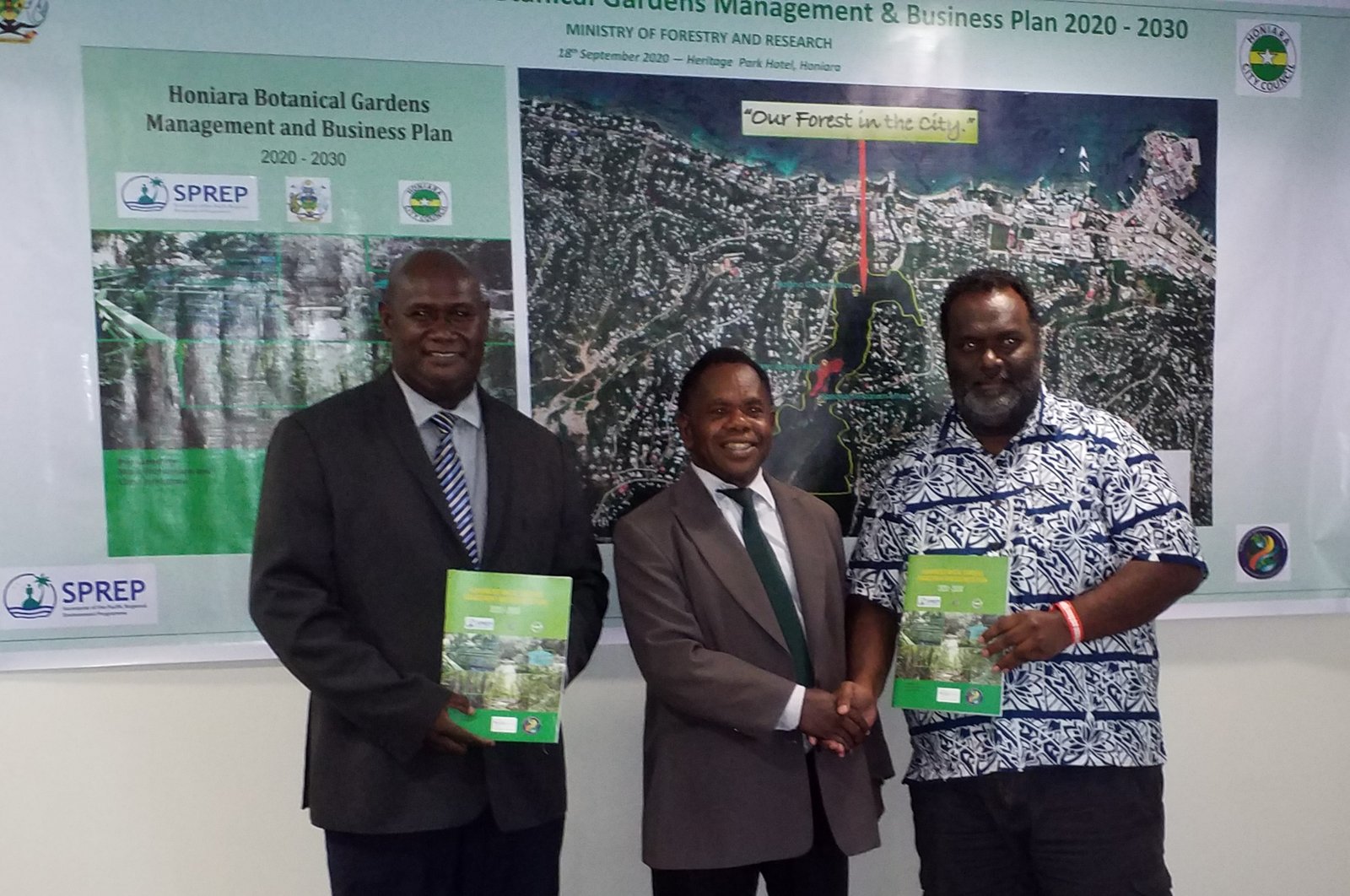 The Ministry of Forestry and Research launches the Solomon Islands National Forestry Policy 2020 this morning. (September 18, 2020.)
Along with the Policy, the ministry also launches the Forestry corporate plan 2020-22 and the Honiara Botanical Garden Management Business plan 2020-2030.
The event is officiated by the Minister of Forestry Comminis Austin Mewa, his Permanent Secretary Dr Vaeno Vigulu, SPREP and JICA representative, and government officials.
Forestry Minister Mewa said, Solomon Islanders depends heavily on the forestry resources and the government is cautious about the rate at which the forests are being harvested, thus the policy paves the way forward.
"The government strives to ensure the sustainable forestry resource continues to be enjoyed by our people."
Mr Meuwa said the government is ensuring it reduces round log export and encourages downstream processing.

"The government is going to review relevant legislation to ensure people benefits out of their resources."
He added, the government has allocated a budget to revise the Timber Utilization act 1969.
Meanwhile Permanent Secretary of Forestry said, the sector has been over exploited over the years, and the government has taken the right direction to have this policy in place.
"Work on review of the forestry act is before the Attorney General's Chamber, we are hoping to have it before the Parliament soon."
JICA provides financial and technical support for the Honiara Botanical Garden management and business plan 2020-2030 while SPREP supports the Forestry corporate plans 2020-2022.
Forestry sector is the country's economic main revenue earner.
by Charley Piringi