Burglars caught on CCTV camera under investigation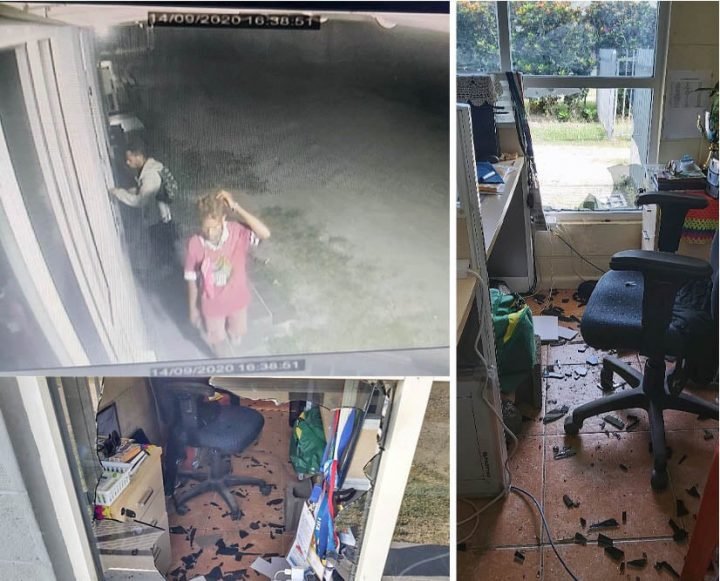 Suspects who broke-in the Solomon Islands Football Federation (SIFF) Office and stole items early this morning were currently under police investigation.
The suspects were caught on CCTV Camera between 4:30 a.m. and 5:00 a.m this morning.
SIFF Communication Officer Simon Abana confirmed, a good number of expensive items have been stolen from the office.
"Two Toshiba laptops 14′ screen, Lenovo ThinkPad 14′ laptop i7, a Nikon DSLR camera and a projector have been stolen.
The suspects smashed through the glass window between 4:30 a.m. and 5:00 a.m, and stole these items.
He added, a Fijian Security firm officer on duty for the night didn't turn up for work, leaving the compound unattended.
The case is now with the Police investigation.
SIFF calls on the public to report them, or the police if some people are going around to selling similar items.